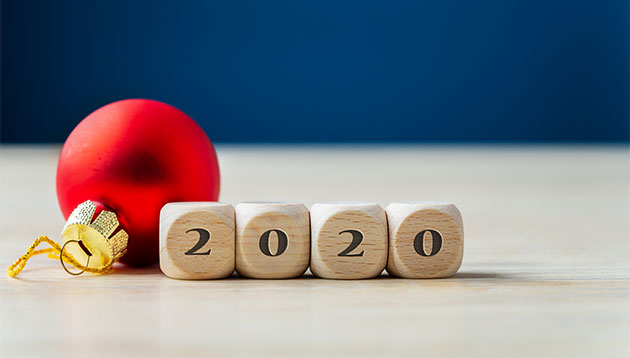 As we enter a new decade, nearly 200 CEOs from the world's biggest brands have declared that shareholders are no longer their chief concern — it's all about employees, affirms Andrew Chamberlain, Ph.D., Chief Economist, Glassdoor.
The year 2019 was a whirlwind for talent professionals. A perfect storm of rapidly-changing HR technology and a historically-strong job market led to one of the most difficult hiring landscapes in a generation in 2019. What's next for talent acquisition leaders as we enter a new decade in 2020?
Using company reviews, real-time job listings, salaries, and more from around the world, Glassdoor has curated a list of three HR and recruiting trends anticipated for 2020.
Trend 1: 2020 will begin a culture-first decade for employers
In August 2019, a watershed decision regarding corporate priorities signaled a paradigm shift among some of the world's most influential business leaders today, including from Apple, Pepsi and Walmart. The Business Roundtable, a prominent group of nearly 200 CEOs from the world's biggest brands, declared that shareholders were no longer the chief concern of today's companies.
The new mission statement — revised for the first time ever — now states that employees are the focus of the modern corporation, along with customers, suppliers, and the broader communities in which companies operate.
It's hard to overstate the importance of this shift. This formal recognition of workplace culture in business today is one that executives can't afford to ignore. In 2020, we expect this changing tide of CEO opinion to usher in a new wave of culture-first thinking among business leaders, elevating employee engagement to the status of core business focus for a growing number of companies.
Three fundamental trends trends have led to this renewed focus on culture among executives:
First, online workplace transparency has become an accepted norm among job seekers. Candidates are investing more time and energy researching company culture before accepting jobs, creating a dynamic in which employers with strong cultures enjoy a powerful hiring advantage;
Second, jobs in every industry have continued to shift toward knowledge-based work — jobs where workers are highly differentiated, and where the creativity and knowledge of one individual worker can have a huge impact on a business. This shift is happening even in non-tech fields like healthcare, transportation, and manufacturing, making employee culture a non-negotiable core business issue; and
Finally, an expansive collection of research has revealed the real-world business impact of strong workplace culture. Workplace culture has been demonstrably linked to better financial performance, innovation, talent attraction, ethical workplace behaviour, customer satisfaction and more. This overwhelming intellectual shift that has changed the minds of CEOs about the deep impact of company culture on businesses.
What drives culture
A common misperception is that focusing on employee culture means offering expensive workplace perks like onsite gyms, free meals, and unlimited time off. But Glassdoor research shows otherwise: being a culture-first organisation isn't about perks.
In our five-country study of what drives employee satisfaction, we consistently found three things matter most for long-term employee satisfaction on Glassdoor:
A workplace with a clear mission connecting employees' daily work to a broader social purpose and positive change in the world around them;
High-quality senior leaders who are inspiring, empathetic, and competent; and
A set of clearly-defined pathways upward for workers, so that jobs become a journey to the next rung of employees' career ladder.
Companies are doubling down financially on efforts to recruit, hire and retain top talent to deliver on their D&I programmes.
---
Trend 2: Employers will further prioritise diversity and inclusion
In the last few years, the conversation around workplace diversity and inclusion has been fueled by a variety of factors, including the #MeToo movement, expansion of gender pay gap disclosure policies in the UK, and rising concern about a lack of diversity in tech and C-suites.
More companies in 2019 finally got serious about cultivating more diverse and inclusive workplaces. In a recent Glassdoor survey, 64% of workers said their company is investing more in diversity and inclusion than in prior years.
In 2020 and beyond, as companies continue to build action-oriented diversity and inclusion teams, we expect to see a wave of hiring for leaders and managers that will help carry forward the mission of building a more diverse and inclusive workforce.
To do that, companies need expert help to lead these initiatives. As such, companies are doubling down financially on efforts to recruit, hire and retain top talent to deliver on their D&I programmes.
What are the types of D&I talent employers need to hire?
As of August 2019, the most common D&I roles hiring on Glassdoor included: D&I Director; D&I Programme Manager; D&I Manager; D&I Specialist; D&I Coordinator; Chief Diversity Officer; Diversity Recruiter; D&I Consultant; Dean of D&I; and Diversity Sourcer.
Big companies lead, for now
Until now, most investments in hiring for D&I-related roles have come from very large companies. Our research found that two-thirds of job openings in diversity and inclusion today are at employers with more than 1,000 employees.
The reason is simple: larger employers are subject to more public and regulatory scrutiny, and also have more specialised workforces, allowing them to invest in dedicated diversity and inclusion teams.
In 2020 and beyond, however, we expect more mid-sized employers to begin making investments in diversity and inclusion teams. This will be fueled by the need to compete for candidates who increasingly seek out companies with these programmes.
---
Trend 3: Recruiters will adapt as 65+ Baby Boomers become the fastest-growing workforce 
The fastest-growing segment of the labour force in the coming decade isn't Millennials or the newest band of Gen Z workers. It's aging Baby Boomers. This demographic of age 65+ workers are working longer than past generations and, estimates show, aren't going anywhere.
They are healthier, work in physically less-demanding jobs, and are more in need of retirement income than previous generations — all forces which are keeping older people in the workforce, longer.
However, few employers today are well-positioned to make the most of this "gray wave" of senior citizens. In 2020 and beyond, we expect to see a dramatic shift in recruiting focus, with more strategies aimed at attracting the booming 65+ workforce and using it to companies' strategic advantage.
However, this historic surge of 65+ workers is also likely to surface new challenges — most importantly, rising ageism in the workplace — that employers will be under increasing pressure to combat. Although employers have tackled important issues of gender identity and ethnic diversity in the workplace, the issue of age bias has gotten much less attention — something we expect to change in 2020 and beyond.
A common myth that fuels ageism in many workplaces is that by delaying retirement, older workers may be hurting the career advancement of younger workers, blocking their path to promotion. For example, a recent Associated Press survey showed that younger workers have a much more negative view than older workers of employees extending their time in the workforce; 50% of older employees viewed seniors working longer as positive for workers, while just 30% of younger workers agreed.
In reality, research shows that young workers have little to fear from older workers staying in the workforce longer. Using data from 1977 to 2011, a study from Stanford's Institute for Economic Policy Research shows no evidence that younger workers' opportunities were diminished by older workers staying in the workforce longer.
In particular, the data show that extended senior citizen employment had no impact on youth job opportunities or wages. "If anything," the researchers summarised, "the opposite is true." That's an important message for HR teams to communicate to younger workers in the coming decade.
As employers brace for the coming grey wave, we expect to see more HR leaders rethinking what the "worker of today" looks like. Talent pools in the coming decade will be more diverse than ever — not just in terms of gender and ethnicity, but also age and experience.
Employers who broaden their definition of inclusivity to welcome older workers, and develop the learning programmes to make the most of the 65+ talent pool, will enjoy a strategic hiring advantage in 2020 and beyond.
All of these developments make 2020 an opportune time for employers to position themselves to benefit from the hiring and job trends presented here — and to invest in workplace culture today while the economic times are good.
Reference: https://www.humanresourcesonline.net/job-and-hiring-trends-for-2020/?utm_campaign=20200117_hrdaily&utm_medium=email&utm_source=SG&utm_content=latestnews